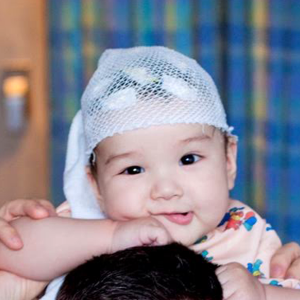 Our son was born full-term with no complications, was very healthy, and developed on track during his early months. One evening, he dropped his head abruptly about 4 times, crying. Then, he burped. Maybe it was just gas. But the next evening, it happened again…and then a third night, around the same time every night. Something didn't feel right. After some online research, we found Infantile Spasms (IS)–categorized as a "catastrophic" childhood epilepsy with drastic consequences (30% fatality rate and 90% chance of significant developmental delays). But what were the chances he would have that? The next morning, we managed to get a same-day neurologist appointment due to a cancellation. The check-up yielded very little, and the doctor was just sending us on our way, telling us that we shouldn't worry too much, when our son went into his first ever seizure cluster. We were promptly admitted to a hospital. What started as a 30-minute appointment to relieve our greatest fears turned into a week-long hospital stay that confirmed it instead. His EEG showed modified hypsarrhythmia. Our…
Share your experience:
– Tell us a story, under 400 words.
– Any particular story or moment in your life, related to epilepsy, that taught you an important lesson based in hope, fulfillment, or living meaningfully.